Dear Jalview community,
I got this problem when I tried to align my sequences with MUSCLE in Jalview 2.11.1.4 using Web service → Alignment → MUSCLE with defaults. Then, the Sever Error occurred as shown in the screenshot below.
This problem has been persisting for at least 2 days.
็What should I do? Please advise.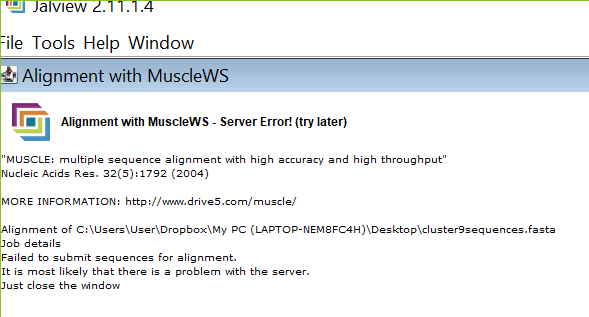 Thank you,
Gyppy