Dear Jalview Team,
Apologies for what's probably a trivial issue, but I'm having some problems with editing an alignment in Jalview.
My alignment consists of two sets of proteins, with conserved residues columns for both datasets and various residues columns that are conserved in one or or the other sub-alignment
I'd like to colour just those three classes of columns with three different colours
-Conserved in subaln A and subalnB
-Conserved in sub-aln A
-Conserved in sub-aln B
I get stopped in my tracks as soon as I start to select multiple discontinuous columns and try to assign them a colour, when only the last clicked column gets coloured, the previous ones are unchanged.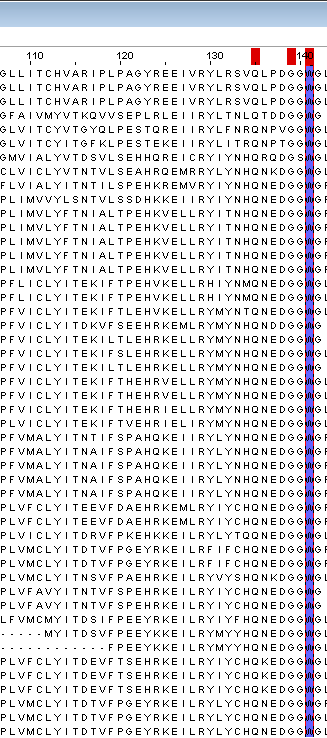 And lastly, is it possible to colour the conservation using a blue(non-conserved)-to-red(conserved) scale?
Thanks again!
Best wishes,
Nicola
···

–

Nicola Bordin, PhD

Structural and Molecular Biology

Darwin Building
University College London

Gower Street

WC1E 6BT London UK